Welcome Back Everyone,
We have a lot of new and exciting things to share for this month.
First is our new schedule, we have added a couple new programs for 2020 as well as more classes for our most popular classes. We now have early morning and lunchtime BJJ classes. We have added Muay Thai Kickboxing to our list of excellent programs. Finally we have added another exciting fitness program for all those people just looking to lose weight and look great. Fitness Mixed Martial Arts of MMA is now included as part of our fitness program. With that, we currently have 26 martial arts classes and 11 fitness based classes.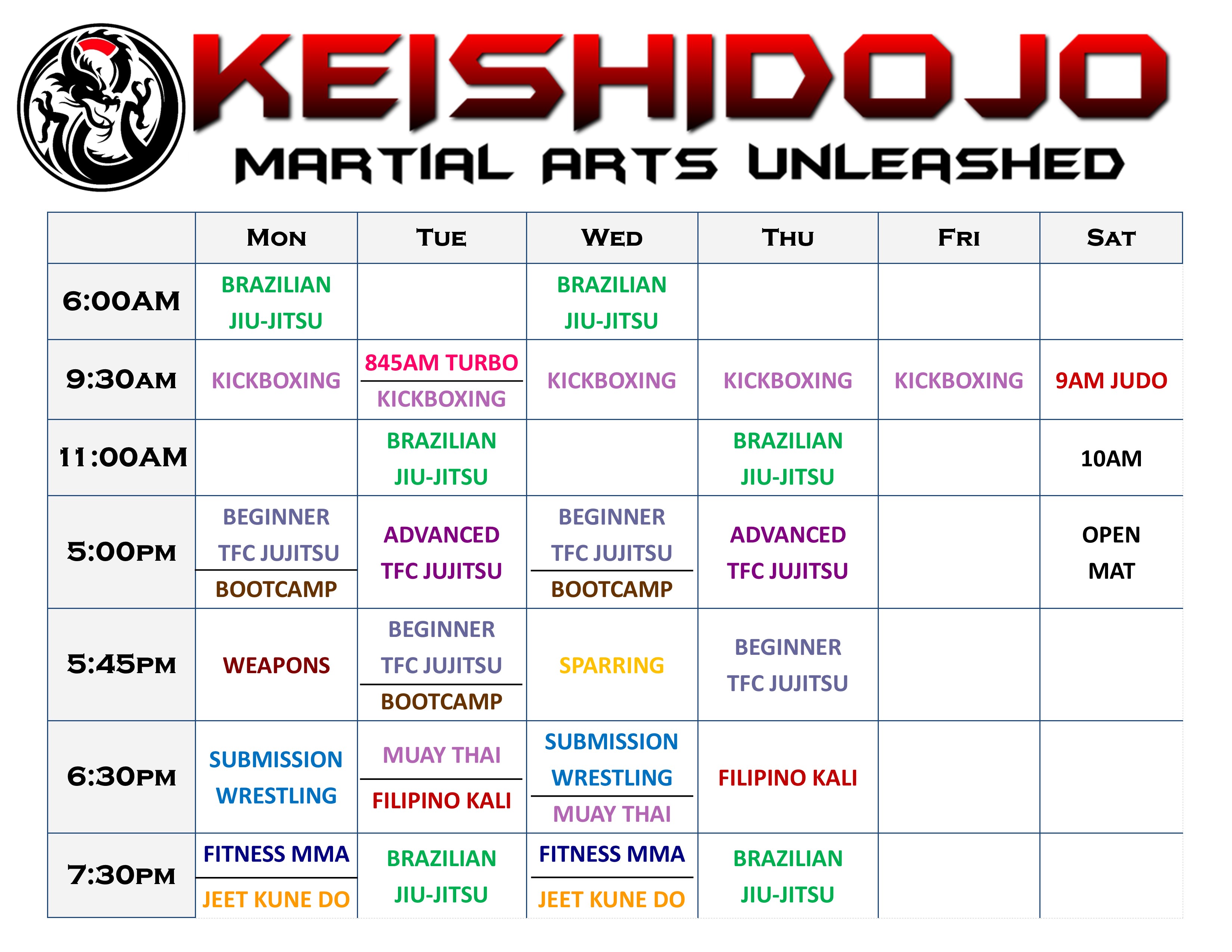 Of course if you made it to class this first week, you immediately noticed the new observation are. This was to help expand the training area, as well as to help the students get more out of their training. We really hope you enjoy the 14' three tier bench and the expanded student storage area.
Parents, please keep your children safe and do not allow them to climb all over or jump off of the bench as we do not want anyone getting hurt. We also ask you to keep the kids out of the training ares as we will be having classes going in both rooms this year and again, we don't want anyone getting hurt. Finally, the entertainment TV, will have something going, although the remote will be controlled by staff in order to keep the volume and content safe for everyone.
Students are allowed into the dojo before their class starts and may wait on the new mini benches, and just remember we still do not wear our shoes on the mats. Please hand carry them and place them in the cubbies. All members must wear shoes or flip flops when leaving the training area, especially when going to the restrooms to keep the training areas clean and safe for everyone.
We have also began the process of branding the grappling programs that we offer. As Keishidojo is the only place in Sumter that has a Brazilian Jiu-Jitsu Black Belt. We are also the only gym in Sumter that has a Submission Arts Wrestling (SAW) Black Belt, and a Coach in Combat Submission Wrestling (CSW). With that we have launched the Sumter Grappling Academy Facebook page, YouTube channel and Instagram page. Check them out and be informed of all things grappling based here at Keishidojo your Sumter Grappling Headquarters.
Next, we have extended our sparring class to allow anyone who would like to join (parents permitting). Everyone who attends this section of training must obey the 2020 Training Policy. This block is broken into 4 different sections:
Week 1 - Grappling
Week 2 - Striking
Week 3 - Takedowns
Week 4 - Weapons (foam stick/foam knife)
Week 5 - MMA (week 5 only happens a few times a year)
We are still in the process of getting everyone into the new system, please make sure you check in at the front desk to make sure we have the most current information. With the new system, the check in is name based, so no more having to remember those pesky student ID numbers. Finally, when it comes to the new system, we are also now able to make point of sale purchases, that use the payment information already on file, saving you time and the hassle.