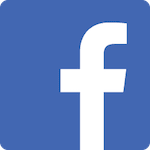 Keishidojo is a hidden gem in Sumter. I can't say enough about the facility, staff, or clientele. We were first introduced to Keishidojo when several coaches and students did a demo at a city event. Our then 6-year-old son was enamored with the jiujitsu grappling and while he's always been a relatively shy child who has never enjoyed contact sports, he ran right up to coach Dillon to ask him tons of questions and beg us to sign him up. Sensei JD and coach Dillon have not only
been excellent instructors but they've been incredible mentors for our oldest son. Our son has grown so much in both martial arts and personal discipline because his coaches and sensei have shown confidence in him and held him to an age-appropriate standard of respect and focus. All of the coaches and staff are professional, kind, and knowledgeable. I signed up for the fitness kickboxing class with Sensei JD to break up my typical workouts and I was pleasantly surprised at how much I enjoyed the class, especially since I had zero martial arts experience. The other kickboxing attendees were welcoming and helpful, which really eased my transition into such a new venture. While I have no experience with the other adult martial arts classes, I have met nearly the entire staff and I don't think you can go wrong with any of the options at the dojo because each instructor and coach is so passionate about sharing their love and understanding of the subject matter. My only regret regarding our time at Keishidojo is that we didn't find it sooner, as our time at Shaw is coming to a close this summer. We are hopeful to see the friends we've made over the last 7 months again soon and our son is eager to continue learning and developing his new love of jiujitsu at our next duty station.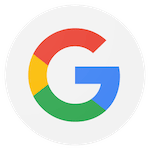 Ashley and JD is wonderful along with my other classmates. JD is very patient and it shows he really cares for his students. Everyone is so welcoming and willing to help. I'm so glad joining. My only regret is not joining sooner.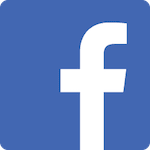 Our son has been going here for years. The staff is always willing to work one on one if someone is needing a little more instruction or help. They are awesome. 🙂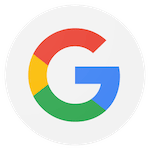 Highly this place! The owner & lead coach is amazing! He is a multiple degree black belt in several styles. He has high expectations for his students but keeps the atmosphere fun too - He is fantastic with kids!

We love this dojo because we feel we are a part of a martial arts family. There is a variety of programs to choose from. Our children have the opportunity to learn self-discipline, gain confidence, get exercise, and learn what it means to set and achieve goals through the kid's karate and jiu-jitsu programs. In addition, I can get a fun workout that I will actually stick with while learning a little bit about self defense in kickboxing.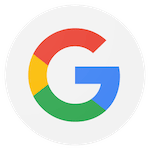 My time at keishidojo has been amazing ever since I joined back in January of 09. And as I have progressed through the ranks to become an instructor, it made me realize the hard work and dedication that JD Olsen puts into his classes to make them fun and understandable for all. This is a great place for getting your child to start a martial art, or even if you are an old timer and is looking for a new opportunity to hone your skills. 5/5 Great business, and a great instructor.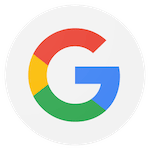 I was temporarily assigned to Shaw AFB in Sumter, SC, and had the pleasure of training at Keshidojo for two weeks. I can't emphasize enough how awesome my experience with them was! The staff is friendly and welcoming. Ashley greeted me the first day and was happy to show me around the dojo. J.D. Olsen, the owner, was more than happy to integrate me into classes with his students, and Dylan the BJJ instructor treated me as one of his own students during my time with them. The other Jiu-Jitsu students were all welcoming and great training partners. Keshidojo's facility is quality with two mat rooms and equipment for both grappling and striking arts. Lastly, the overall atmosphere of the gym is family-friendly. Every day I would go into train, happy kids were running everywhere. As a father of two, I would be more than happy to bring my kids to Keshidojo! Drop-in and check them out if you are in the Sumter area!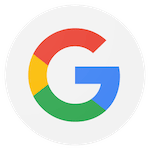 Keishidojo is exactly where you want to go when visiting Sumter or Columbia area of South Carolina. JD Olsen, his staff, and students were remarkable. I would highly recommend going to anyone of JD's classes.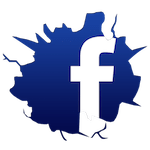 My son love his karate classes. They start and finish on time which I like very much. I'm really sad that I found this place and we are moving away. I will definitely would recommend this place for kids karate classes.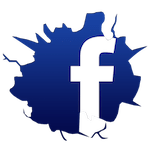 The instructor is very knowledgeable on multiple forms of martial arts. Rarely will you find a dojo that actively teaches aikido, jiu-jitsu, karate, and Kali all under one roof. The dojo is also family and military oriented. You cannot ask for a better instructor or dojo.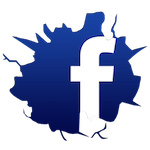 I've had all three of my kids in jiujitsu for 3 months now. (Ages 5, 10 & 12) I only wish there were more teachers and more classes per week. They can't get enough and get so much out of their training. We want MOAR! So happy we found you.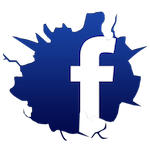 Great place to get your roll on. One place to learn a multitude of martial arts.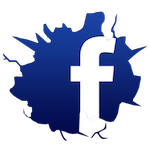 I signed my granddaughter up recently and she LOVES it! She is so excited for the first competition and I can't wait either! My son Dillon Clark has been involved at Keishidojo for over 6 months an is loving every minute. Fantastic facility and staff!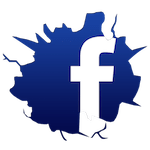 Great instructors, friendly environment!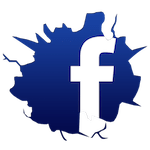 My daughter started recently and loves it! i've noticed such an improvement on her behavior at home and school. the staff is great and are very good with the kids.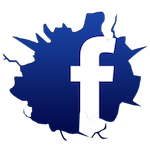 There are many things to like about JD and his dojo and why I like it. If you are thinking about studying at Keishidojo, here is what you need to know. First, unlike some dojos, JD provides structure and an established curriculum. This provides a base of knowledge and a focus on progression; a systematic methodology vs a kaleidoscope of random techniques. You not only learn the "dots" but you understand how to connect them. Anyone who has undergone training, in most any form, understands exactly what I am saying here. Second, the people. JD, of course, is personable and genuine. I think a tell tale sign of this is how he works with the young children. I have, from time to time, watched him with the youth class while waiting on mine to begin. He has patience, but also the ability to deliver the knowledge in a very rudimentary form. Perhaps more impressive, is how this desire to make others better is displayed in many of the other students. There are a lot of high school kids in my class; each respectful. More impressive is their desire to be better, and to make others better with them. Determination, goal setting, work ethic, and building others. These are qualities I think are in short supply in today's society; both in the youth and adults. It is good to see this in teens. Both the teens and I appreciate any submission we put each other in. Finally, I have found the BJJ to be very beneficial; especially from a physical aspect. My experience in the military has left me with some lingering back issues which can not be fixed. JD has worked with me to augment how to do some of the techniques to fit my needs. Most importantly, I have found the techniques have provided me a more intuitive understanding of my own bio mechanics and how my body moves. This knowledge can be taken and applied to many other aspects of daily life; transcending beyond the dojo. It has also made my back more structurally sound and resilient. Overall, I highly recommend the programs at Keishidojo. They provide sound knowledge through a structured delivery in an environment fostering success. Well done JD.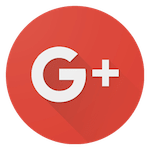 My time at keishidojo has been amazing ever since I joined back in January of 09. And as I have progressed through the ranks to become an instructor, it made me realize the hard work and dedication that JD Olsen puts into his classes to make them fun and understandable for all. This is a great place for getting your child to start a martial art, or even if you are an old timer and is looking for a new opportunity to hone your skills. 5/5 Great business, and a great instructor.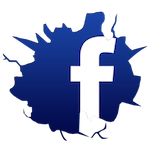 Me and my girls had a wonderful time! Sensei was very patient and wonderful with the kids, and broke everything down to make it easier for those of us who have never participated in these kinds of classes, to better understand how everything worked. Loved the experience and the people were great. Can't wait to participate again and join some classes!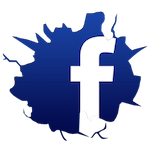 I don't even know where to begin. Jonathan started when he was in the 6th grade with karate. He stayed with karate until he got his blue belt. He placed in multiple competitions. He is now training in BJJ and loves it. He has went to many competitions and placed in those as well. He has not always won which made him grow even more. I have seen this school grow over the years and the coaches are awesome. I proudly would recommend this place to anyone. You won't find more dedicated coaches.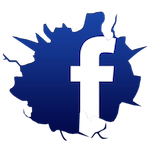 My munchkin started jiujitsu this past month and he loves it! His instructor has the patience of a saint and takes time to make sure that each student has the proper stance and position for each move. This dojo was the best choice I ever made to go to.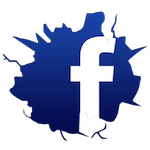 You guys rock... We were very pleased cant wait for more...
My kids love this school. JD and his team of teachers are knowledgeable, patient, and very professional. The fees are reasonable and the facility is A+.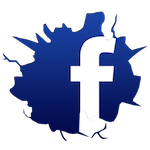 This place is awesome.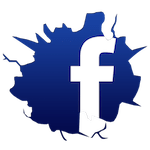 My daughter loves it. I like that they take out the time to show the kids the art form.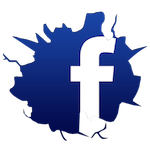 Great place to train! The best!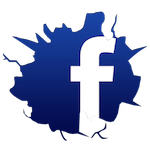 The best martial arts instruction in Sumter. They offer programs for kids and adults and everyone always is having a great time.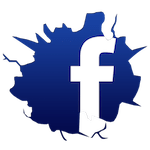 My daughter always has a great time. And it had helped with her confidence.
I have learned that Martial Arts is what you put into it, your Sensei gives you the pieces , but you have to put it all together. Keishidojo is a great place to train and meet new people, I am 42 yrs. Old, and I am doing what I wanted to do as a kid, come and join us.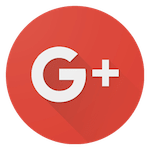 I am so happy with the school and instructor! !! its worth the drive!