Learn Everything From Bully Prevention To Street Training With Our Self-Defense Classes
Self-Defense training isn't just about preparing for a bully. And it's not about combating a stranger on the streets. It's BOTH and so much more!
That's why our Self-Defense training at Keishidojo Martial Arts Unleashed includes instruction that's perfect for kids and adults alike. Because we all face threats. And we should all be prepared for them.
Join us in Sumter for the best self-defense instruction around, including Filipino Martial Arts strategies and more!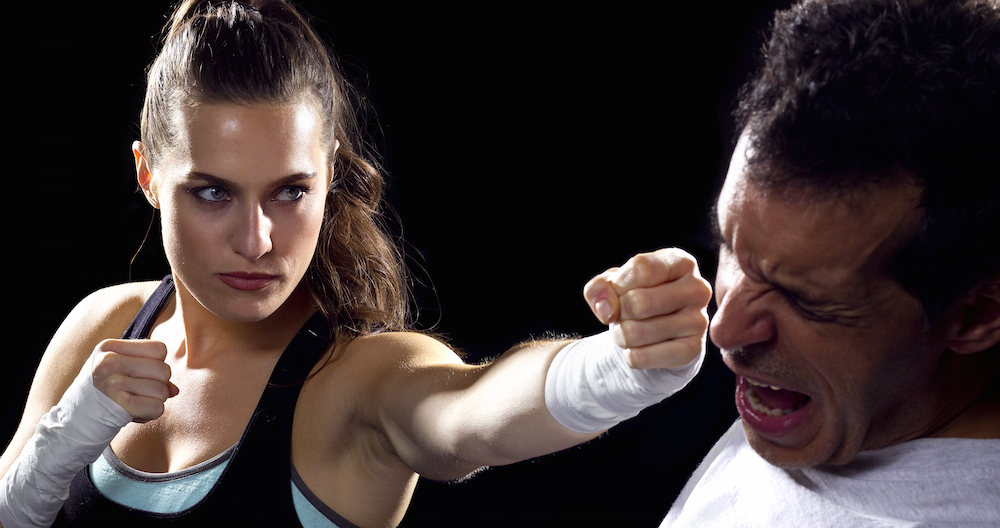 Help Your Child Face Down Any Bully With Our Self-Defense Training
Bullies target students they perceive as weak and easy to pick on. Not only will your child not be that easy target, they'll also be prepared to stand up for others with our Bully Prevention training in Sumter.
This Self-Defense class teaches children that violence is an absolute last resort. But unfortunately, they may face a situation where there simply is no other option.
With our Bully Prevention training, your child will be ready to:
Identify a bully and take steps to defuse the situation
Communicate effectively with those around them before the situation escalates
Stand up to bullies with confidence and conviction
Protect those around them when violence comes their way
PLUS You Can Be Prepared For Any Real World Threat Or Attack
We live in a dangerous world - it's no secret. But if danger crossed your path, would you be ready to defend yourself?
Our Street Self-Defense Training is designed to help men and women of all ages stay alert and prepared for anything. You'll learn a core set of skills that could save your life at a moment's notice.
You can learn how to:
Stay aware of your surroundings in any situation
React at a moment's notice with strength and efficiency
Diffuse a situation before anyone can be injured
Maintain control until the authorities arrive
Don't Let Danger Catch You Off Guard - Sign Up Today For Our Self-Defense Training
Whether you're a young student hoping to stay away from the dangers of bullying or you're an adult wanting to keep yourself prepared for anything the world throws your way, we have what you're looking for with our Self-Defense classes in Sumter. The staff at Keishidojo Martial Arts Unleashed will help you stay safe and confident under any circumstances.
All you have to do is fill out the short form on your screen now!