Introduce Your Child To Karate And Jiu-Jitsu With Our Kids Martial Arts Classes
Show your child all the benefits of Kids Martial Arts training today at Keishidojo Martial Arts Unleashed in Sumter. We offer multiple kids classes that teach a wide range of disciplines and allow kids of all ages the chance to develop important skills like confidence, respect, and discipline.
Our Kids Martial Arts Classes are second-to-none because we offer individualized attention and scalable instruction to meet the needs of all students.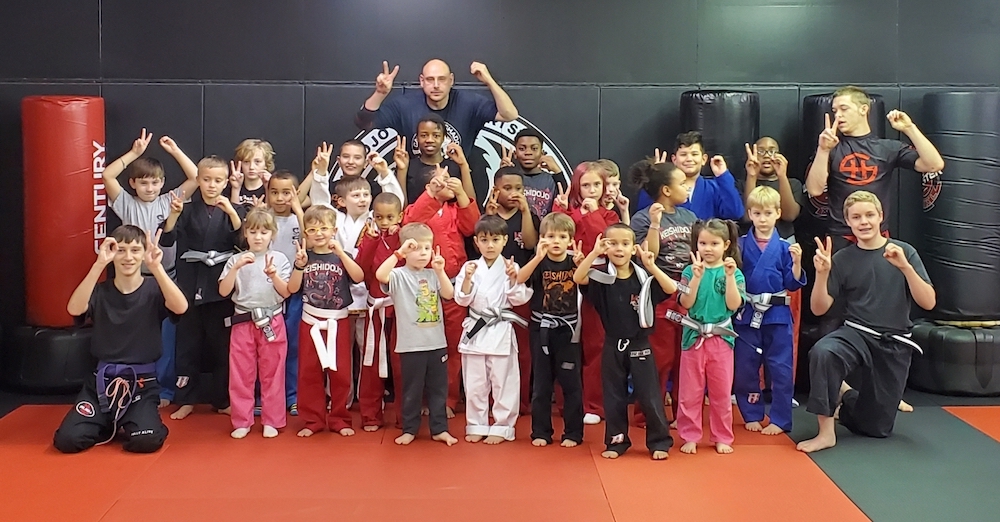 Your Child Can Find Their Favorite Kids Martial Arts Class Or Try Them Both!
At Keishidojo Martial Arts Unleashed, your child doesn't have to feel stuck in a cookie cutter class that just doesn't keep them interested. We're proud to offer TWO Kids Martial Arts Classes in Sumter that are perfect for all ages and experience levels.
Our Kids Martial Arts classes include:
Karate: Your child can learn the basics like striking and blocking while also challenging themselves mentally with vital self-discipline and respect skills.
Our Kids Karate classes follow an exciting belt progression system that teaches students to improve each and every day.
Jiu-Jitsu: Your child can challenge themselves with our Kids Jiu Jitsu classes, complete with structured instruction in this unique discipline. Students can learn the proper techniques for throws, takedowns, and how to gain leverage.
Don't Miss Out On All The Benefits Of Kids Martial Arts
Unlike a lot of team sports and other hobbies, Kids Martial Arts training helps children grow with skills for every aspect of life. Using an individualized approach that fosters teamwork, determination, and more, our Kids Martial Arts Classes prepare students for any journey they might take in life.
Your child will walk away with:
Vital leadership skills
Self-defense tools for any situation
Unwavering self-confidence
An appreciation for the learning process
Start Your Child's Journey With Kids Martial Arts Training Today
Help your child get a head start on their classmates. Our Kids Martial Arts Classes in Sumter are about more than just punches and kicks. We're building strong students who are prepared for whatever life throws their way.
To get started today or to learn more about Keishidojo Martial Arts Unleashed, all you have to do is fill out the short form on your screen now. We'll take care of the rest!