Take On The Best Brazilian Jiu Jitsu Classes In Town!
Whether you're hoping to get in great shape, learn real-world self-defense, or take on the best sport BJJ skills around, our Brazilian Jiu Jitsu classes at Keishidojo Martial Arts have you covered.
We're helping men and women learn the ins and outs of this incredible discipline with high-energy classes held in a safe and secure environment.
From beginners to experts, our BJJ classes in Sumter have something for everyone!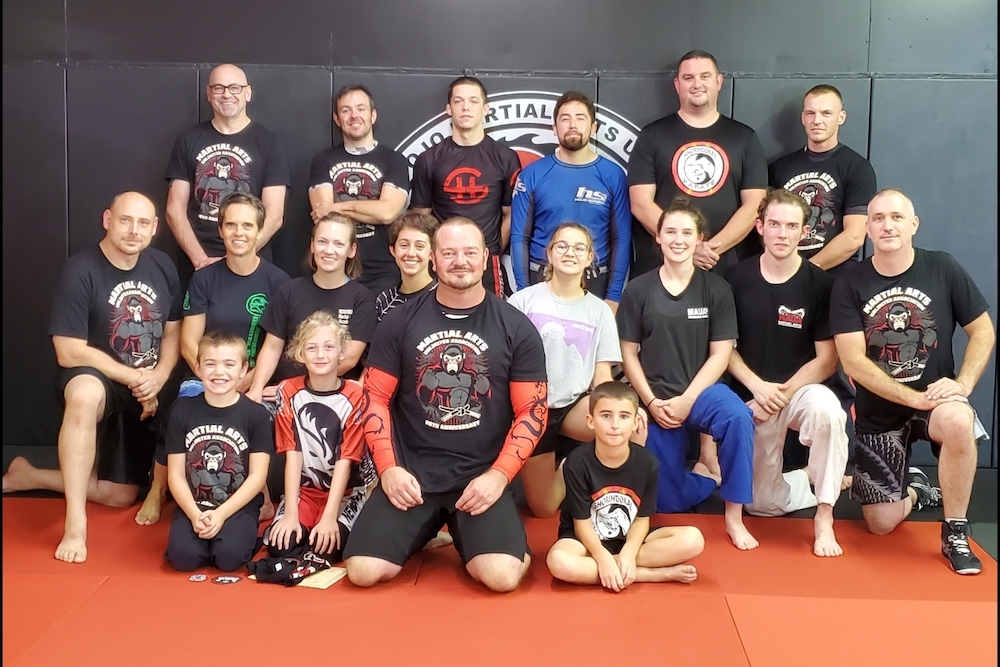 What Is Brazilian Jiu Jitsu?
Great question! It's one of the most effective self-defense systems in the world, built on the idea that a smaller, weaker fighter can defeat a larger, stronger opponent by using supreme leverage and technique.
Our BJJ training in Sumter can help you reach a number of goals, depending on your priorities. Our skilled instructors are dedicated to helping you get in a total-body workout as you learn every aspect of the discipline.
In no time, you can take on skills like:
Throws and takedowns
Ground Grappling Strategies
Chokes, joint locks, and submission
PLUS BJJ Offers You An Incredible Total-Body Workout!
Ditch the treadmill and build a more functional strength with these incredible classes. BJJ training at Keishidojo Martial Arts pushes every muscle in your body to be stronger and more efficient in all of your movements.
After just a few classes, you'll walk away with:
Toned muscles across your entire body
Functional strength and fitness
Healthy, sustainable weight loss
Boosted confidence in everything you do
An unwavering sense of accomplishment
Get Started Today Or Learn More About Our BJJ Classes In Sumter
Don't feel trapped in those traditional classes at your big box gym. Our BJJ Classes at Keishidojo Martial Arts Unleashed can help you get in great shape fast and prepare you for any challenge life throws your way.
All you have to do is fill out the short form on your screen now to get started!