First month down, on to February,
First up is the launching of our newest program, the Homeschool Martial Arts Class. Every Monday and Wednesday at 11 am for 45 min we will teach martial arts techniques, self-defense skills, fun, and challenging exercises, all while meeting new people and have a ton of fun. We are offering the 1st week for free.
As for our new 2020 schedule, we added a couple more classes so here you go.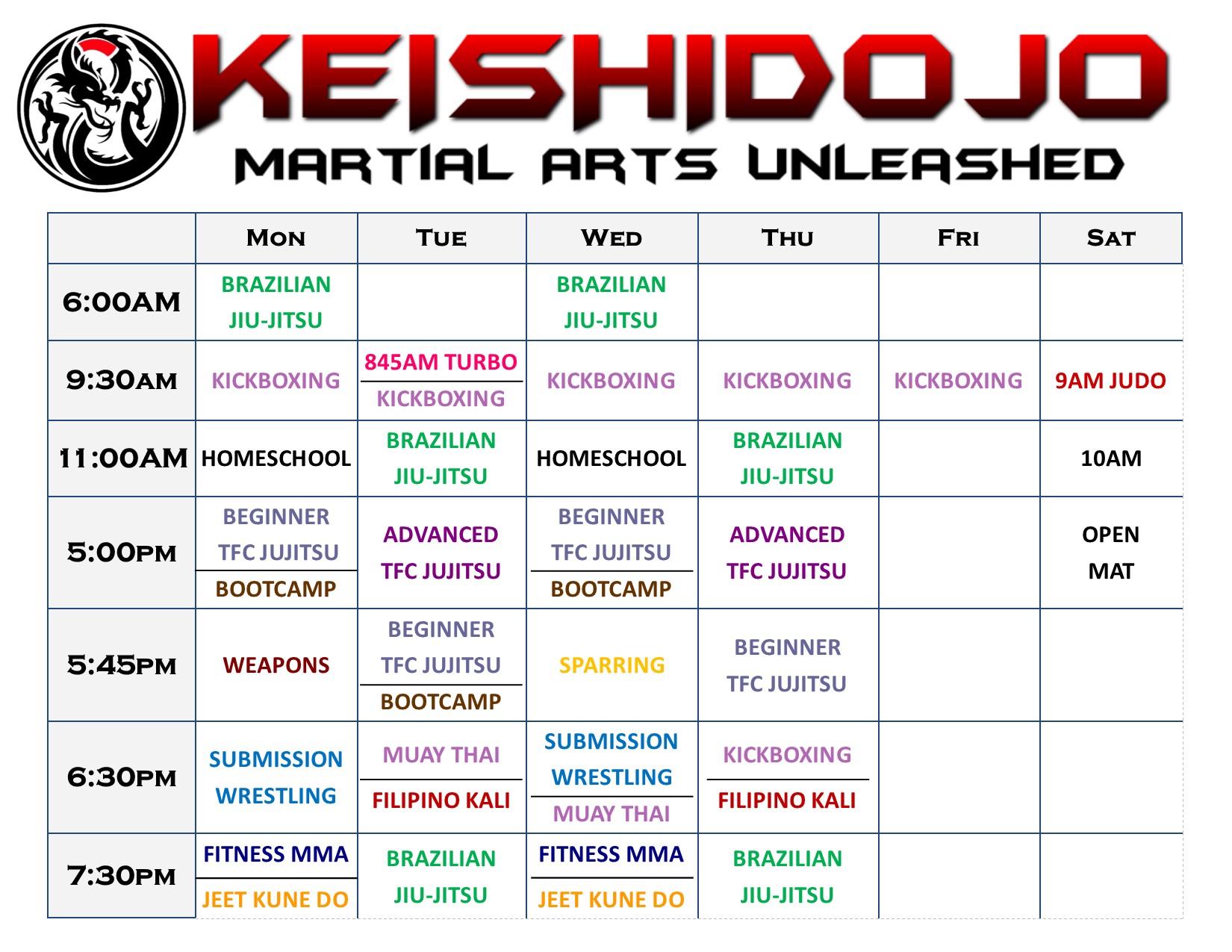 Parent's Night Out
Don't forget that Valentine's this year is on Friday, we are having our Awesome Parent's Night Out event. Drop off will be at 6pm and pick up will be at midnight. So guys, show your lady off. Take her our for a night on the town, all while you know the kids are safe and having a blast while they are playing all kinds of games, getting pizza and having so much fun.
Parents, please keep your children safe and do not allow them to climb all over or jump off of the bench as we do not want anyone getting hurt. We also ask you to keep the kids out of the training areas as we will be having classes going in both rooms this year and again, we don't want anyone getting hurt. Finally, the TV will be playing a slideshow with the month's events as well as pictures from the class.
Kids Point Tournament
The youth point tournament is coming up. There will be three different types of events.
Grappling
Weapons (foam knife)
Striking
Shape Up with Shaunna
Shaunna is a fully certified aerobics, turbo kickbox, step, and personal trainer. Get your workout in while your child is learning martial arts. Try a week free and see how much fun getting to the best you can be.
FRIDAY NIGHT, FIGHT NIGHT
We hosted our Friday Night, Fight Night and it was a success. We had grapplers from all over competing to win a sword. Thank you to all those that allowed us to host such a successful event.