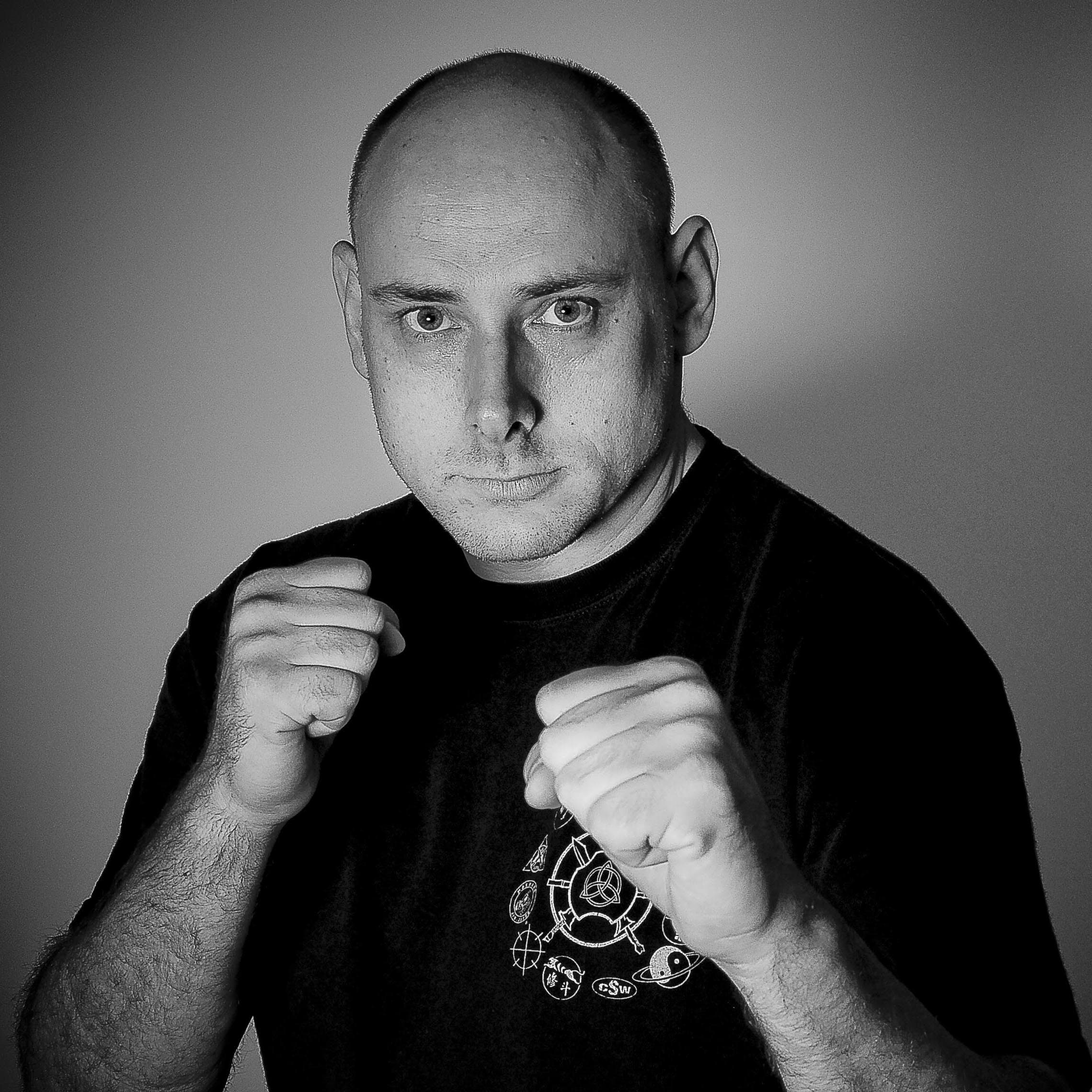 JD Olsen
JD Olsen is the owner and chief instructor at Keishidojo. He began his training in Tae Kwon Do at age five and fell in love with all things martial arts. The world of martial arts was the thing that helped JD deal with a lot of family issues as well as dealing with bullies. Over the past 40 years, JD has amassed many different ranks under several different instructors and is currently a 5th Degree Black Belt in multiple martial arts certified under the Martial Arts Unlimited Association.
In 2005 JD began teaching martial arts on Shaw AFB, and in 2006 he opened the doors to Keishidojo in Sumter SC. Since that time, he has been actively teaching martial arts, self-defense skills and hosting events to military and residents. His mission is to provide everyone with the skills and techniques necessary to be able to protect themselves.
After retiring from the US Air Force, JD has expanded the offerings at Keishidojo and to everyone in the surrounding area that is involved with the martial arts. JD taught at the combatives gym and helped the soldiers prepare for the annual Combatives Tournament. JD has also taught countless self-defense classes, bully prevention classes for kids and sexual assault prevention courses for women.
JD has continued his own training under great martial artists to include Guro Dan Inosanto, Sifu Francis Fong, Ajarn Siriste Chai, Guro Ron Balicki, Sensei Mike Martelle, Sensei Erik Paulson, Sifu Troy Miller, Professor Helio Soneca, Kaicho AJ Weimer and Professor Carlos Machado.
Rankings as of 2020
Aikido – 3rd Degree Black Belt
All Japan Submission Fighting (AJSF) – 5th Degree Black Belt

Brazilian Jiu-Jitsu (BJJ)– Black Belt

Combat Submission Wrestling (CSW) – Coach Level 1

Filipino Kali – Instructor

Jun Fan Jeet Kune Do (JKD) – Intermediate Level 3

Karate – 5th Degree Black Belt

Maphilindo Silat – Level 3

Muay Thai Kickboxing – Green Prajied

Shooto MMA – Level 3

Pankration – 1st Degree Black Belt
Progressive Kali Systems – 5th Level Black Belt
Submission Arts Wrestling (SAW) – 3rd Degree Black Belt

STX Kickboxing – Coach Level 1

Total Fighting Concepts Self-Defense System (TFC Jujitsu) – 5th Degree Black Belt

Besides being an active martial artist and instructor, JD is also the programs director for the Martial Arts Unlimited Association, he is also a currently an affiliate member under Sifu Ron Balicki and his Martial Arts Research Systems, Professor Helio Soneca with his Brazilian Jiu-Jitsu Association, Sensei Mike Martelle's Grizzly Gym MMA, Coach Erik Paulson's Combat Submission Wrestling Association, and finally Carlos Machado's Jiu-Jitsu Affiliation. JD is also a member of the All Japan Joint Technique Federation.