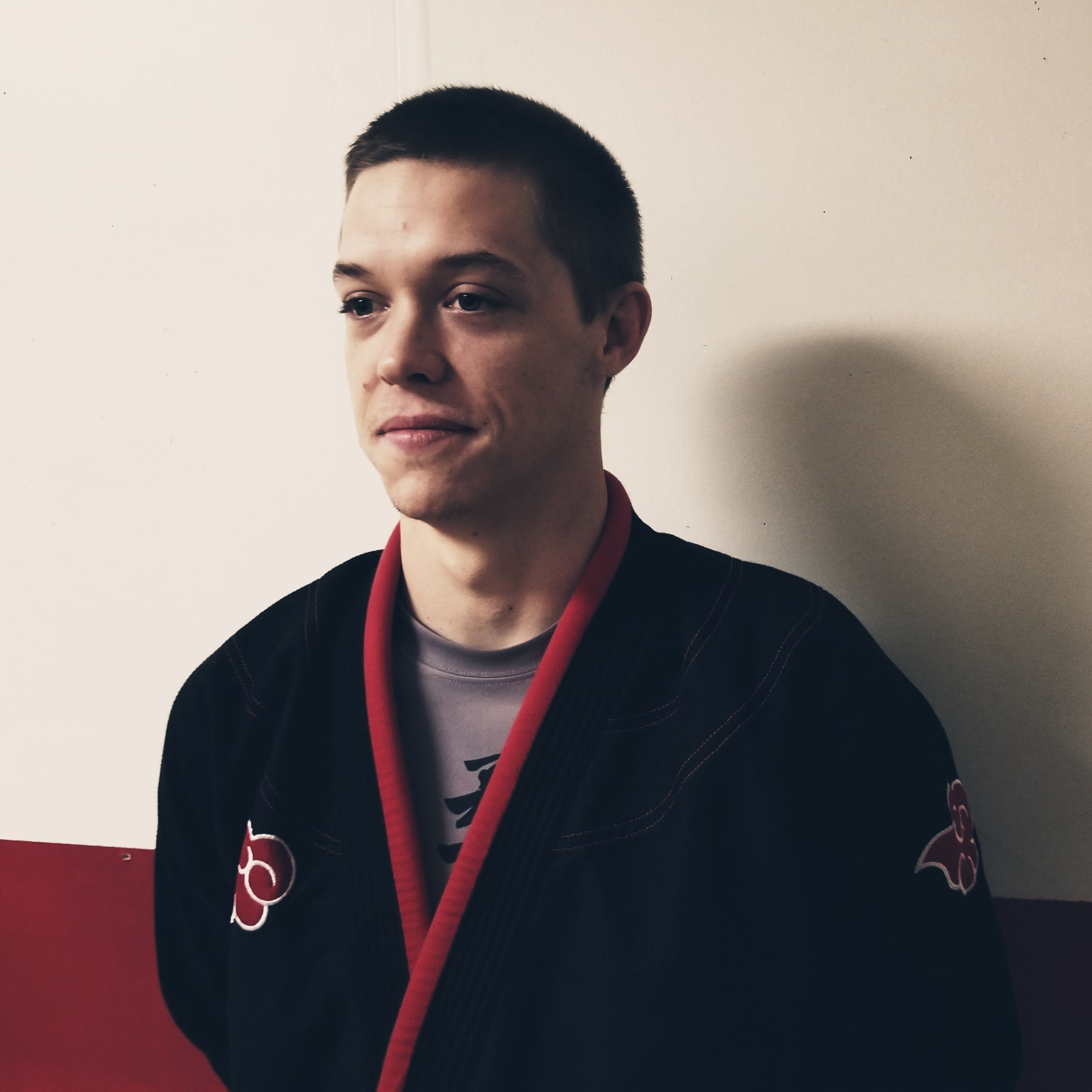 Dillon Clark
Dillon has been training with Keishidojo for a little over a year. Starting his training with his little brother, Dillon really took to the training and became immersed into the world of martial arts. Dillon focuses his training in the grappling area of classes, although he has been studying some of the kickboxing and karate lessons as well. He even dedicated the better part of the year to helping the youth grappling team improve their skills to help several kids take home 1st place medals this year.
A naturally gifted athlete and able to relate the information to the kids, Dillon has become a staple in the Keishidojo family for 2017. Recently, Dillon earned his Blue Belt in Brazilian Jiu-Jitsu and has become focused and determined to help everyone get quality training and help them achieve their goals. He has his eyes set on the Blue Belt in Submission grappling as well as working to further improve his grappling skills in BJJ.
Dillon has had the privilege to work with Brazilian Jiu-Jitsu Professor Helio Soneca on multiple occasions as well as with Ajarn Roger Luri and Sifu Ron Balicki.